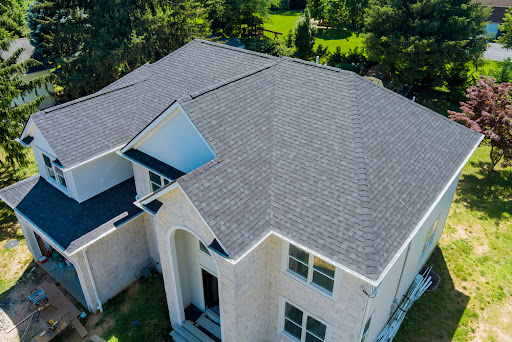 The key to a roof's longevity is regular maintenance. In fact, you can extend its service life significantly and save a lot of money on roof repairs if you take good care of your roof year-round. To help you keep an eye on your roof, Summit Roofing & Construction, your roofer of choice, presents this handy checklist for its maintenance.
A word to the wise: The tips in this checklist are meant only as first aid for roofing in Round Rock, TX. Make sure to contact the local roofer for thorough maintenance and repairs.
Check the Interior
While performing roof maintenance, you must first inspect for indications of interior damage. This should be completed before going to the roof. Check for signs of water damage, including leaks and mold dripping. If these are present, proceed with extreme caution and let your trusted roofer handle things for you.
Clear Away Debris
After completing your interior examination, you may go to the rooftop. Here, you must examine the condition of your roof and search for any waste that may have accumulated over the past few months. Debris can clog gutters and accelerate the deterioration of roof surfaces which may lead to premature roofing replacement, so be sure to get rid of it if it exists.
Inspect the Roof's Surface
The next item on the roof maintenance to-do list is to do a more thorough roofing inspection to check for any indications of deterioration or corrosion on the surface of your roof. Low places that gather water and signs of holes, cracking, and tearing should be a priority if you have a flat roof. Make sure that there aren't any bare areas and a uniform covering of gravel-on-gravel rooftops.
Probe the Chimneys
Water might seep into your chimney if the mortar is damaged or missing. Preventing leaks can be as simple as seeing these potential trouble spots. This is a different flashing region that should be inspected routinely and dealt with during roof repair procedures.
Ensure Proper Ventilation
Without sufficient roof ventilation, heat or moisture can cause roofing materials to bend and insulation to become inefficient, resulting in an ineffective roofing system that's highly susceptible to wear and tear from the elements and, eventually, roof replacement.
The roof contributes significantly to the curb appeal of your home and shields you from the harshness of the elements. Summit Roofing & Construction, your roofing contractor of choice, is here to help keep it in tip-top shape. Contact us today to schedule an appointment!
Get Started with a FREE Estimate!
You'll be glad you made Summit Roofing & Construction your first choice for your roofing service. We're available 8-5 daily and 24/7 for emergency calls when urgent assistance is needed. Contact us today to request assistance or schedule an appointment.